Our living room underwent a less-than-extreme transformation, but it's still fun to see the before & after photos! Here's a list of what we did do, which may not be as obvious as what we did in the kitchen...

Replaced the three windows that face the front of the house.
Painted the tounge & groove ceiling white to match the beams.
Replace the carpet with hardwoods.
Attached a floating mantle to the fireplace
Had electric properly run to the ceiling fixture
Replaced the ceiling fan with the Sputnik light fixture.
Had floor outlets put in so we could "float" our furniture and still plug in lamps.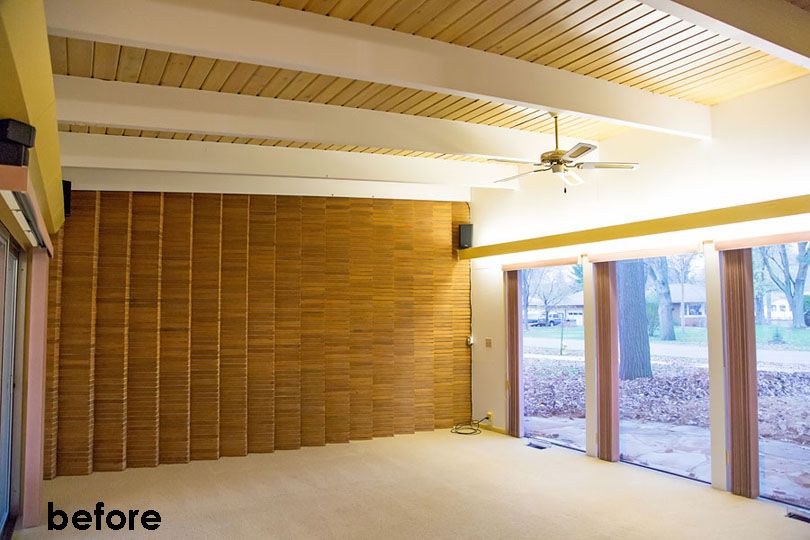 The before shot - we LOVE the AMAZING brick wall! Seriously, it's one of my favorite original details of the house.
The after shot with furniture. We love this room - I sit here most mornings with my coffee overlooking the front yard while catching up on my daily reading, and we end each night in here as a family.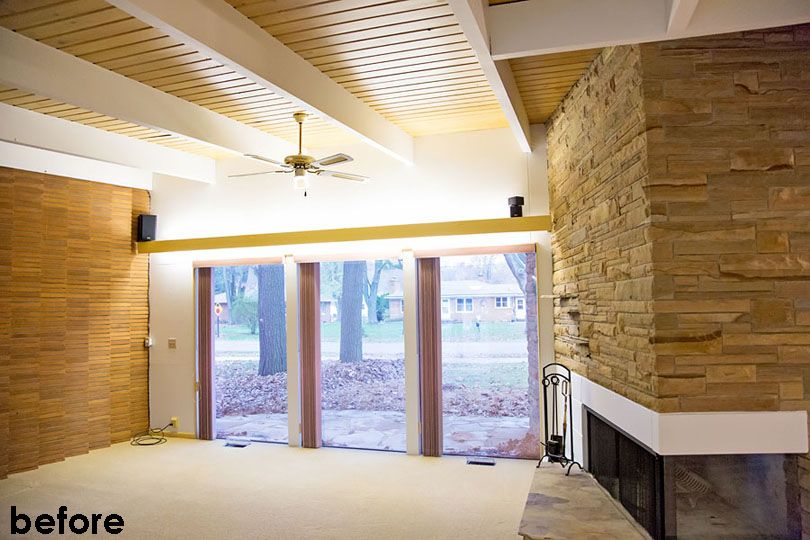 The windows were original and pretty inefficient. The mauve vertical blinds were not our first color choice, and those surround sound speakers they left...um, not even sure where they ended up!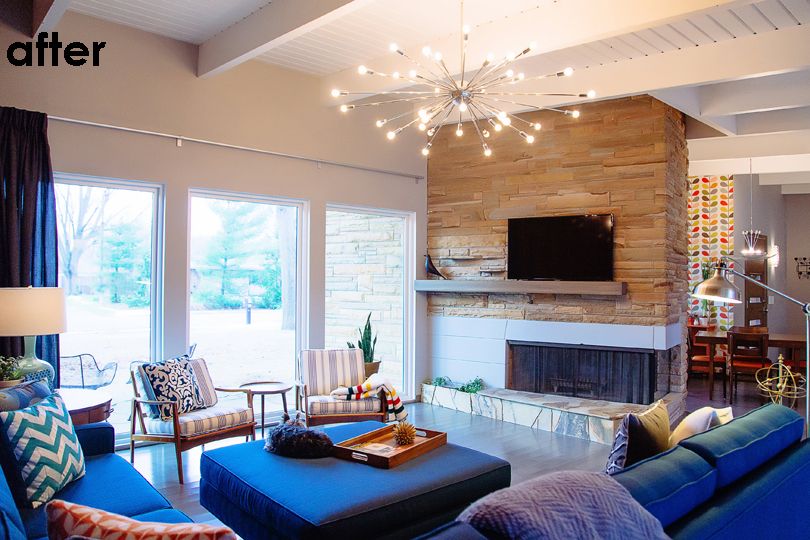 We finally decided on what to replace the mauve vertical blinds with - the IKEA system - and love that we decided to add the floating mantle for the television. We've been using our fireplace this winter and love that the sofa faces both the TV and the fireplace.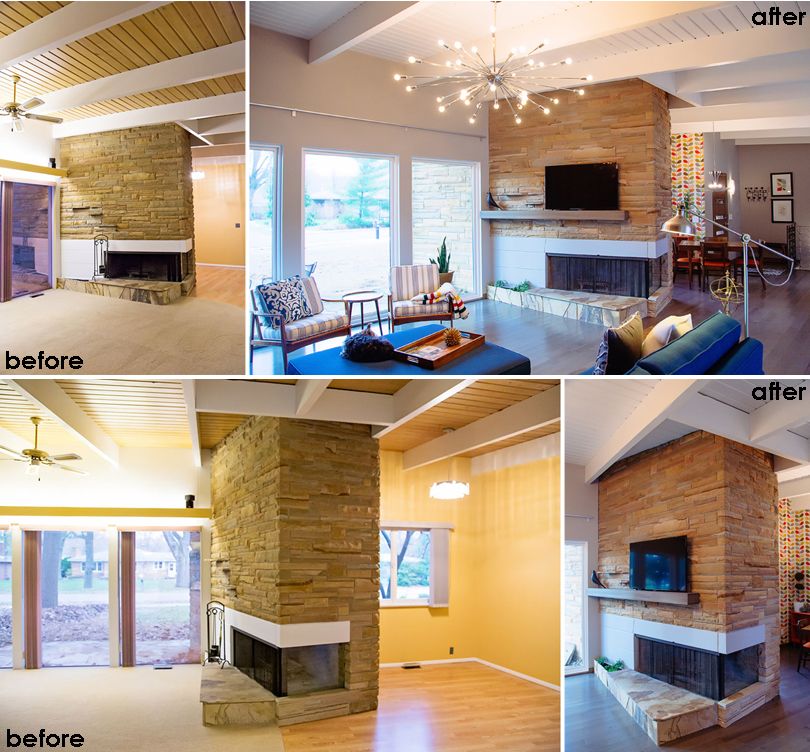 Some more view points - before the house read very warm with earth tones. Now that we have gray floors and walls, the stone reads much cooler. We love it!