Even though there are before, during and after tours, I personally like seeing the "before & after" images right next to each other. With our house, I have to say the kitchen area is probably the biggest changes, so I thought I'd start here! You can see more about the final result in the entire kitchen tour here.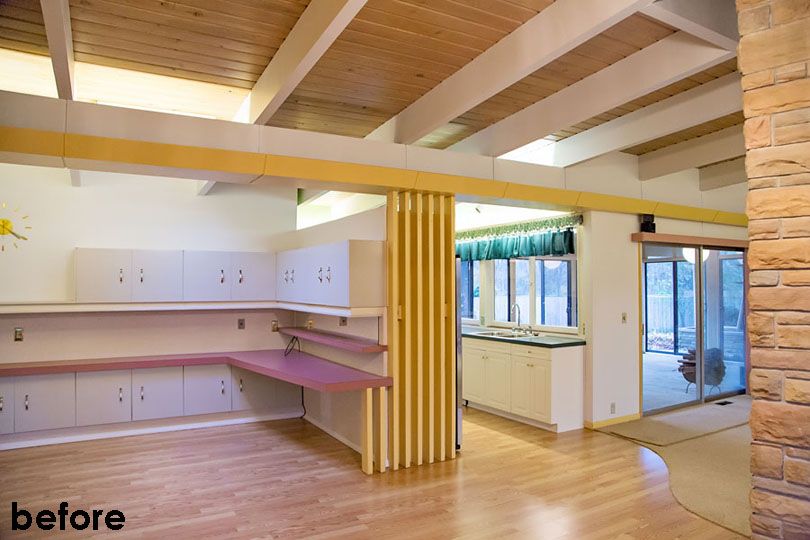 Before, it was a galley kitchen, and there was an odd office area on the other side of it. While there was actually a ton of counter space, it wasn't set up ideally for entertaining. The strange office area was HUGE and seemed like a strange use of space to us.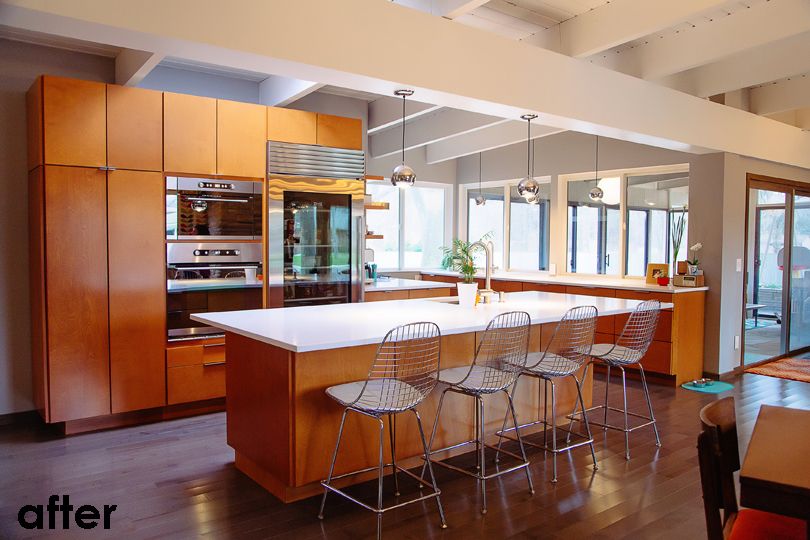 We obviously opened this up, and now have one large, functional kitchen.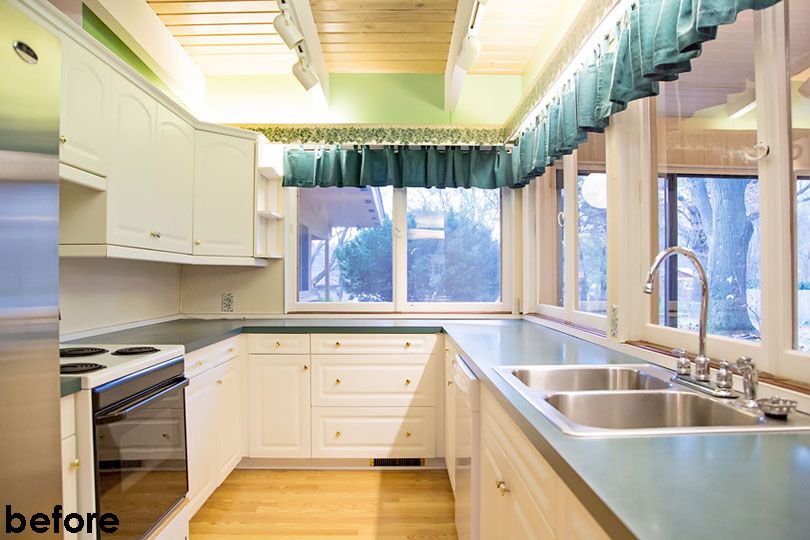 Here's the original galley kitchen layout. From old photos, it looks as though originally they had a double oven where the fridge is in this photo, a cook top where the range is, and above-the-counter fridge & freezer (COOL!) towards the windows. I need to upload the old photos we have! You can see a few more views of this in the before tour.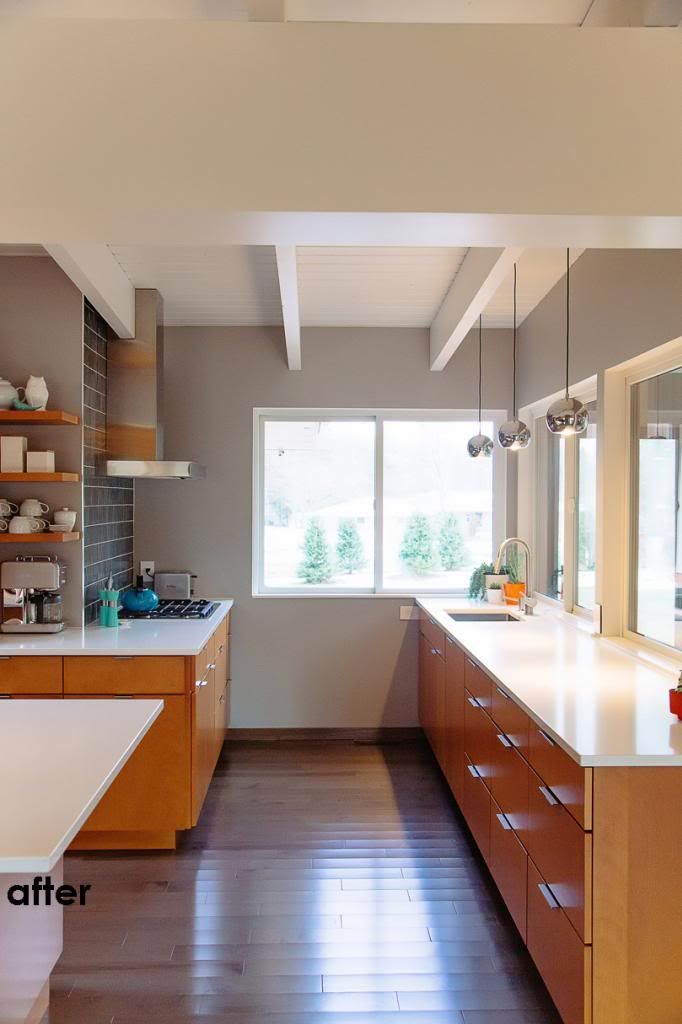 And we still have this portion, it just got opened up with a walkway (where the range was!) into the old office portion.

And just in case you can't envision what it looked like "all open", here's the "during" photo.