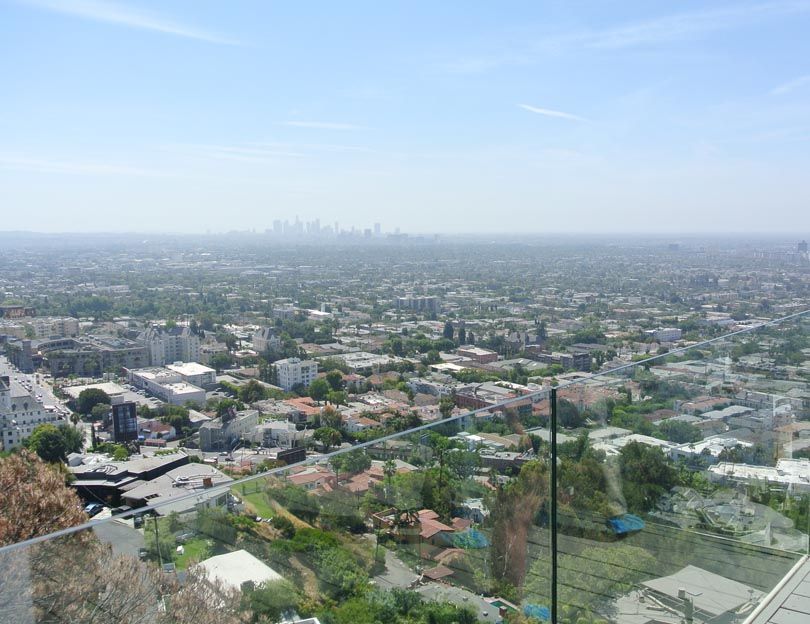 In June, my sister and I went to Los Angeles for a long weekend of fun. The main reason for the trip was to attend Dwell on Design, but we also fit in a visit to the Eames House, spent a bit of time at our rooftop pool at The Standard, and enjoyed plenty of sushi & mojitos along the way. I have never taken a trip with just Victoria, but I must say we had a great time and I'm looking forward to doing so again.





We arrived on Thursday after a long day of travel, and checked into our hotel. Friday morning, we walked over to Dwell on Design and explored the conference floor. We sat in on a couple different lectures, and I enjoyed everything about this conference.





Saturday we woke up early and headed to the Dwell Home Tours. Because they were all over the city, we only made it to three of the five open homes before ditching the tour and heading to Member's Appreciation Day at the Eames House. I only snapped a couple of photos, and the one above was certainly my favorite master bedroom on the tour. You just can't go wrong with glass walls and a million dollar views.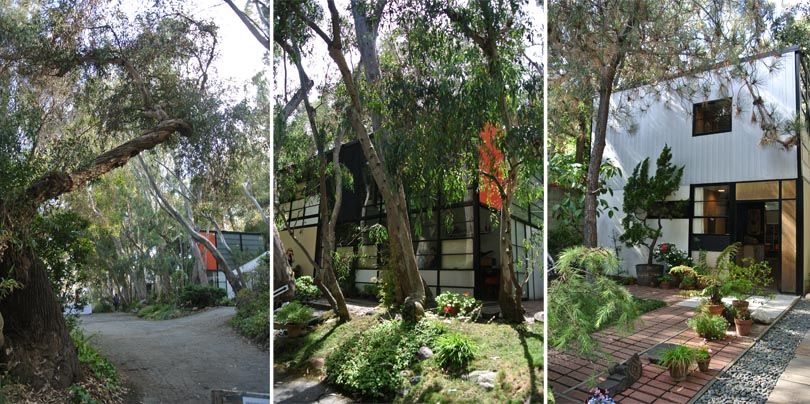 The highlight of the trip for me was visiting Case Study House #8, aka, the Eames House, in Pacific Palisades, just outside of Santa Monica. Actually, you can spot the Santa Monica Pier from the home's large yard overlooking Highway 1. Just spectacular!





As member's of the foundation, we were invited to actually step inside and listen to stories about Ray & Charles from various docents. While no interior photos are allowed, it's hard not to (kinda) see inside with all the glass on the exterior.




We spent a lot of time walking around the home & the meadow. Plus, we got to meet Ray & Charles' grandson, Eames Demetrios, and their granddaughter, Lucia Atwood.




Views from the yard, which they call the "meadow" were second to none!




While enjoying the afternoon, we were invited to write a postcard rebus-style, to someone, which was something the Eames family did. Mine was a bit basic, but it was pretty fun! We also played a game toward the end of the visit with all the other members. The winner, sadly not either of us!, won a brand new shell chair from Herman Miller in their choice of color. It was hilariously fun to watch all of us adults try SO hard to win that chair :)




While there, I had Eames Demetrios sign a copy of his book to my son, Eames. It was a sweet keepsake to hold on to, and I've read most of it already. Mr. Demetrios also gifted me a set of "House of Cards" during the afternoon because I was "cool enough to name my son Eames". I was SO darn excited!



Sunday morning was spent at the pool, and then I headed back to the conference center after brunch for a couple of more loops around the floor, and a few more lectures.

Monday we split ways - I headed back to Chicago and ultimately home to Grand Haven, while Victoria continued on to San Francisco for work.