We may have had a green Christmas this year, but winter has finally arrived in West Michigan. Last week we got a few inches, and it was all sorts of crazy out; schools were closed, tons of slide-offs and accidents all up and down the lakeshore and into Grand Rapids.

I didn't dare go too far, but of course, I couldn't wait to get out and capture a few of my favorite Grand Haven homes under their new blanket of fluffy white snow.

If you follow Mid Mod Mich on Instagram, you've already seen these, but I wanted to blog them all together to enjoy one last time!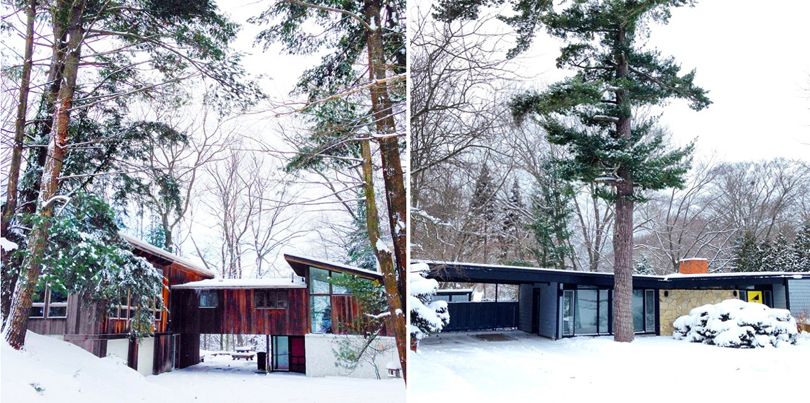 The best local examples of midcentury modernism, in my opinion, are the homes up near Lake Michigan. The one on the left is on Jane Court, and a killer example of a house with a catwalk. I haven't seen many of these, so I drool everything I check this one out.

The house is possibly my personal favorite house in Grand Haven - the butterfly roof gets me every time!



I've been out and about, so we have a few from West Michigan. From left to right - Grandville, Grand Haven, Wyoming.



And another set of three, left to right - Spring Lake, Grand Haven Township, City of Grand Haven.