In a small attempt to rejoin
Twitter
, I recently stumbled upon the work of
Michael Nÿkamp
. These simple illustrations are part of a project he's been working on with
Tyler Merkel, of Mid-Century Michigan
. I would assume any mid-century enthusiast who appreciates the simplistic approach of modernism will adore these just as much as I do.
As you may remember, I had the opportunity to
visit the Eames Home for their Member Appreciation Day
in June, so naturally
the Eames House
illustration is the clear winner in my book.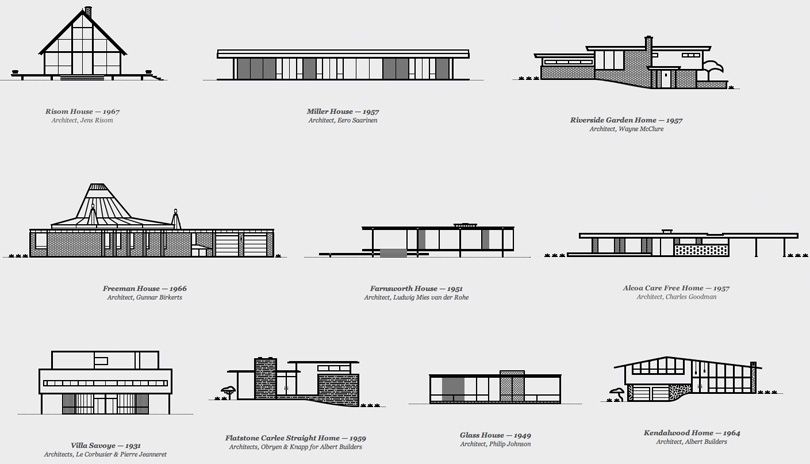 Michael Nÿkamp
has also created illustrations of non-famous homes, including a few right here in West Michigan. To see all of them a bit larger, check out
his designs here
.
And yes, I casually mentioned to Michael I wouldn't hate one of these of my own home. This would make a great piece of artwork to display somewhere - and you know I'm always looking for the perfect
piece of art
!